Assisi:
Terra Laudato Si'
The land of Saint Francis, birthplace of the Canticle of the Creatures, shares the message of the encyclical Laudato Si'.
The "Assisi: Terra Laudato Si'" project will formally start programming in April 2024. However, some of the key Laudato Si' sites are already open for you to visit.
"The ecological crisis is a summons to profound interior conversion… an ecological conversion."
– Pope Francis, Laudato Si' 217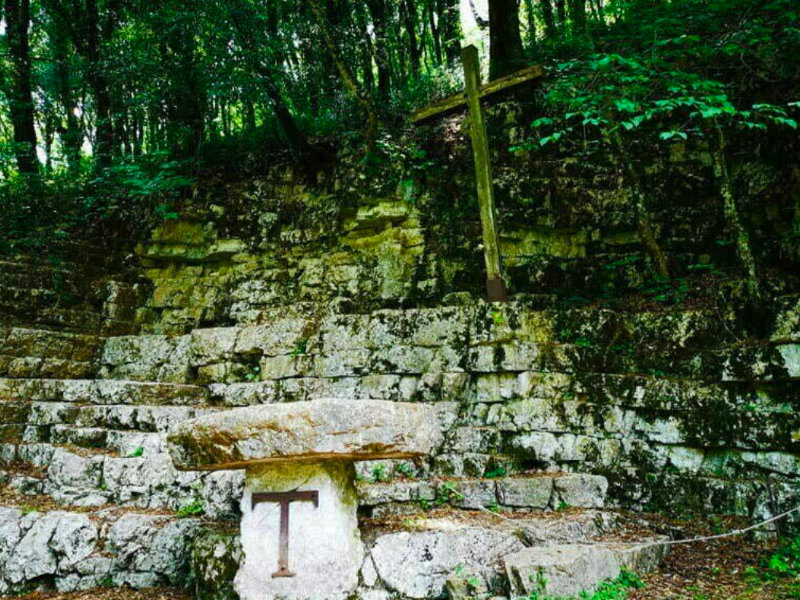 EREMO DELLE CARCERI
To pray in the forest where Francis prayed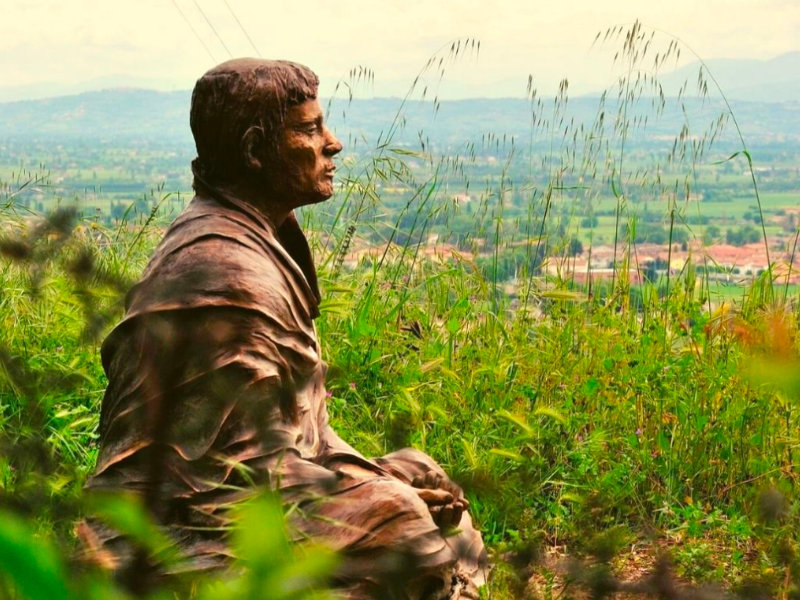 SAN DAMIANO
To learn about the Canticle of the Creatures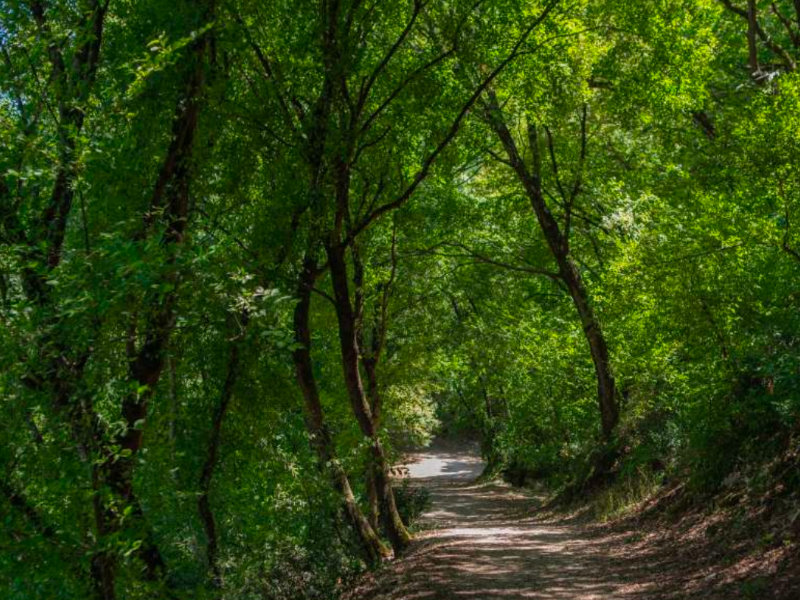 BOSCO DI SAN FRANCESCO
To discover the "First Bible": nature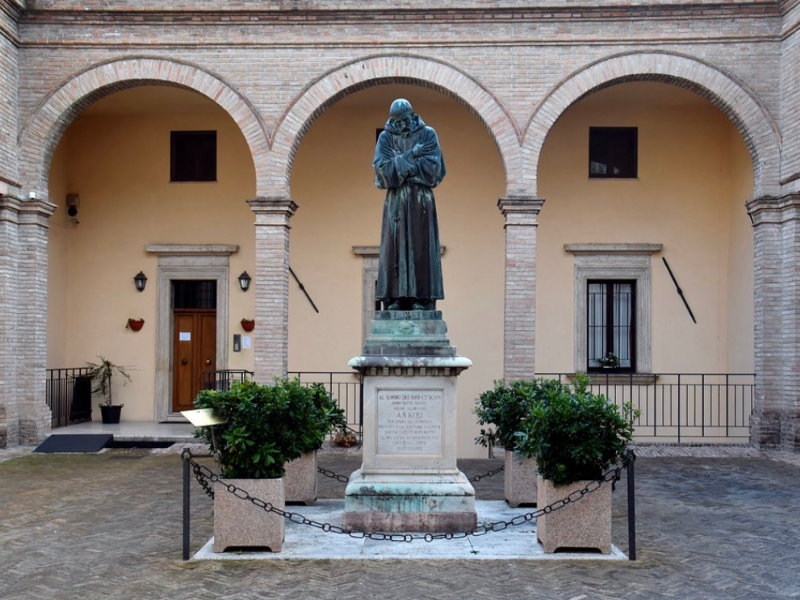 SHRINE OF RENUNCIATION
To deepen into the Canticle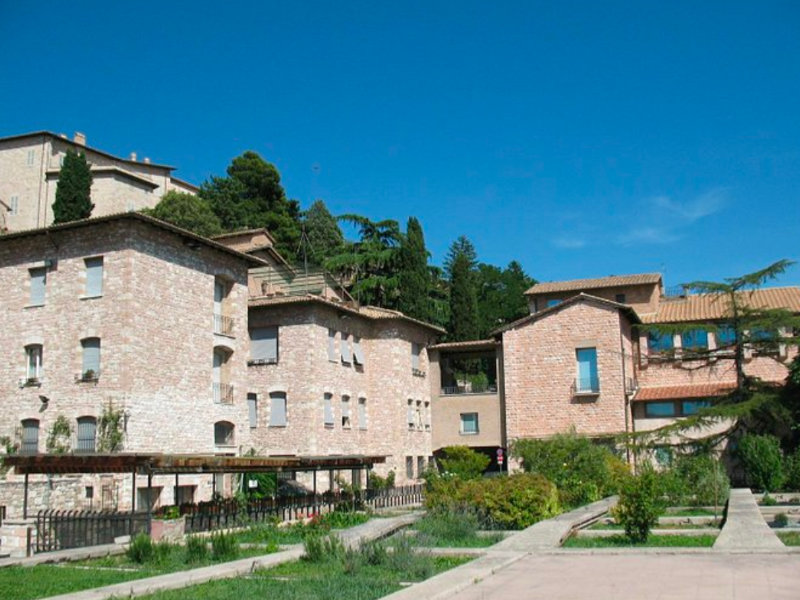 LAUDATO SI' CITADEL
For gatherings, hospitality and screenings of "The Letter"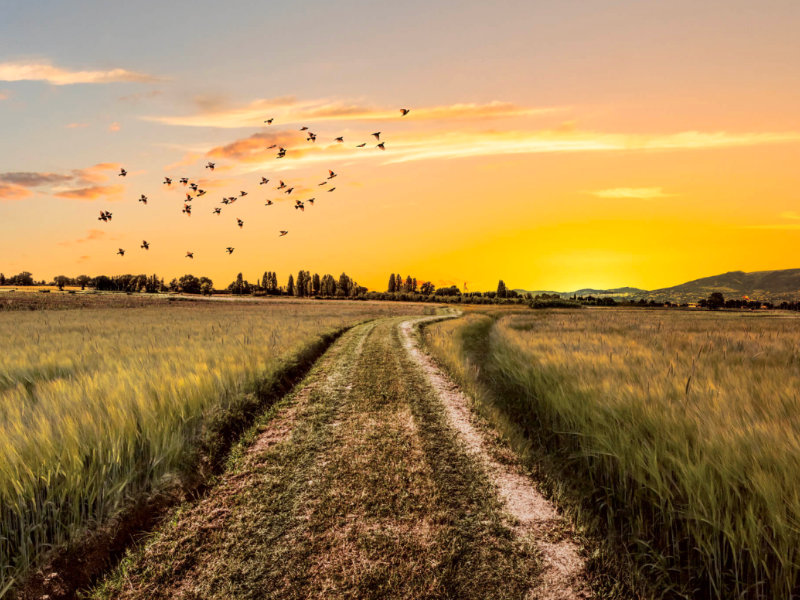 PIANDARCA
To reflect on the site of the "Preaching to the birds"
More sites will be added in 2024.
"Saint Francis invites us to see nature as a magnificent book in which God speaks to us."
– Pope Francis, Laudato Si' 12
PROGRAMS
(from 2024 onwards)
Several programs will be offered from April 2024 onwards. Here are some:
Laudato Si' Immersions
– 3-day introductory experiences for young people (up to 35 years).
Formation courses
Opportunities to dive deeper into the encyclical's themes, with an emphasis on action.
Spiritual retreats
Introductory "Laudato Si' Retreats" and other silent retreats in the forest.
Season of Creation
Great ecumenical celebration throughout September.
Ember Days
Ancient Christian agricultural tradition to commemorate the four seasons.
Community prayer
Various outdoor prayer initiatives to develop an "ecological spirituality" (LS 216).
Interested?
Sign up for updates.

Assisi was the location for parts of this docu-film by YouTube Originals, Off The Fence Productions (Oscar winners 2021), and Laudato Si' Movement. Trailer:
You can watch the full movie:


in the weekly screening at Assisi's Laudato Si' Citadel (July onwards)

Do you want to live a Laudato Si' experience in Assisi? Soon we will start offering some opportunities for encounters, volunteering and spirituality.
"Praised be you, my Lord, for our Sister, Mother Earth"
– St Francis, Canticle of the Creatures
"Assisi: Terra Laudato Si'" is a collaborative project between the diocese, the Franciscan families (OFM, Conventuals, Capuchins, Roman VI), the Laudato Si' Citadel (formerly known as the "Cittadella" of Pro Civitate Christiana), FAI, and the municipality of Assisi. The project is facilitated by the Laudato Si' Center, home of the Laudato Si' Movement located within the Laudato Si' Citadel.
On Pentecost 2023, the project was announced by Bishop Sorrentino and blessed by Cardinal Czerny in a celebration in the Garden of the Canticle.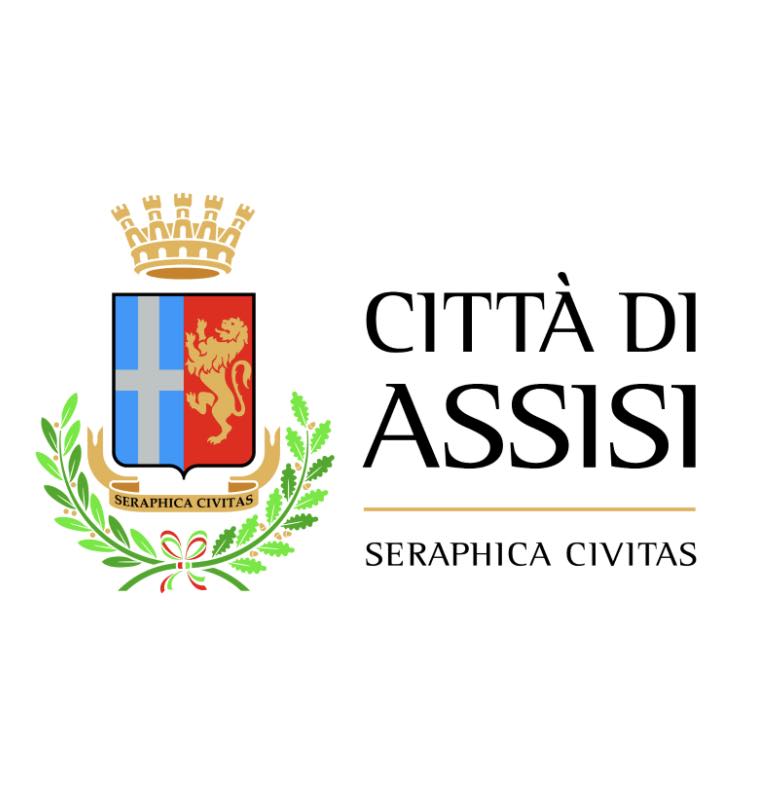 Contact: Assisi@LaudatoSiMovement.org
© 2023 Copyright, Laudato Si' Movement – Privacy